Football coaching
Courses are run by qualified coaches of a high standard (including Premier and Football League UEFA 'A' and Level 3 license holders), cater for both genders and all abilities and are committed to creating a positive learning environment. Courses include varied training, encourage self confidence, impart new skills whilst improving existing ones. The majority of coaches also have additional sports science and fitness degrees and practical experience working with all ages on a regular basis and are multi-lingual.

Our coaches hold both first aid and child protection accreditations, enhanced CRB disclosures and a CV/resume with full qualifications - supplied to you in advance. Care and safety is a top priority and security paramount for all participants, we also focus on nutrition with healthy catering options and refreshments during sessions.

Choose the ultimate combination of sports, fun and relaxation with Promundial. By supplying the perfect mix of match play, drill work, strategy sessions and on-resort and off-resort activities, there's no better way to improve skills, meet new people and make new friends with a passion for sport.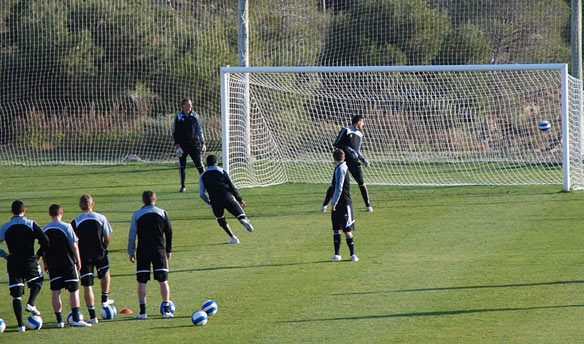 pro trials
Outstanding players not already signed at an academy or centre of excellence may be invited to trials at a professional club to be arranged through Promundial connections with pro scouts and club coaches.